GastronomiX is a new culinary forum for professionals.
The main objective of the forum is to enable chefs and restaurateurs to get ideas, new knowledge and inspiration to rein in the upper levels of the profession. Meanwhile GastronomiX popularize Bulgarian haute cuisine by giving the opportunity to established Bulgarian chefs and leading Bulgarian restaurants to show their knowledge.
GastronomiX 2016 took place on 9, 10 and 11 November as an accompanying event to the specialized Exhibition for Hotel, Restaurant, Catering and Spa Equipment (SIHRE) held every year in the metropolitan Inter Expo Center.
Among the speakers in GastronomiX 2016 are established chefs as Jonas Lundgren from Sweden, Jan Image Thugman from the Netherlands, and Bulgarian top chefs and confectioners as Dimo Dimov, Milen Panev, Borislav Ekzarhov, Radi Stambolov, Elitsa Bojinova, Alex Ivanchev and Joanna Petrova.
Organizer and ideologist of GastronomiX is Bulgarian Association of professional chefs.
We have presented "Transformations" of dessert "O'Live" with black olives from "Olivotto" and glowing neon ice cream for the first time in Bulgaria.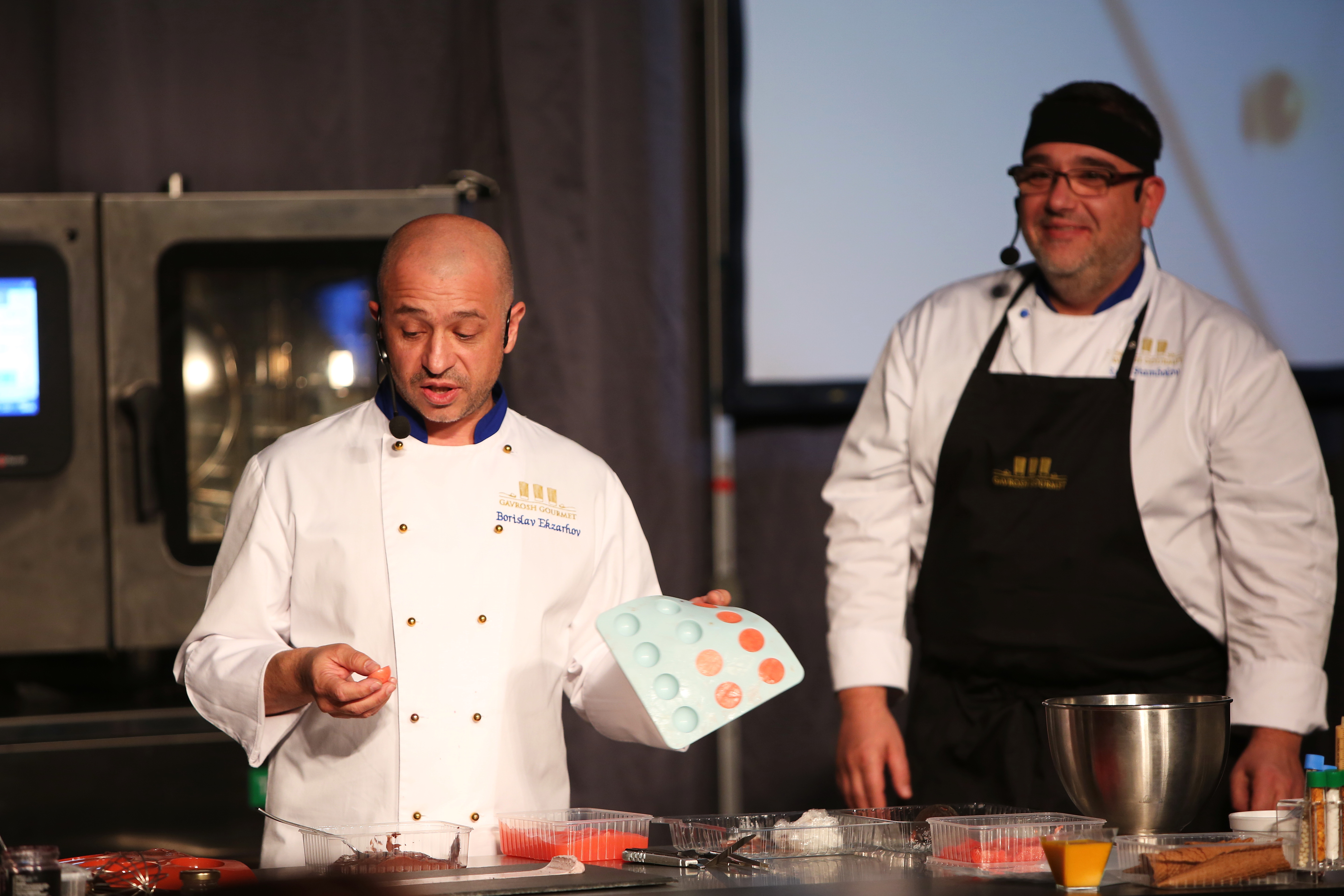 Save
Save
Save