"Gavrosh Gourmet and the Stars" is a gallery where we show our celebrities and their unique cakes. Taste turns into a cult, all held their breath, the party begins!
Happy Jubilee, Magi Halvadjyan!
Nina Tarassova in Bulgaria with Master Class – invited  by Pastry Club Bulgaria
Happy Birthday, Once Upon a Time Biblioteka!
Happy Birthday, Valentin Mihaylov!
With Nicole Stankulova and Ani Dimitrova at Grand Chocolate Festival, Sofia.
The wedding party of the year 2014 in Elenite Resort
With Shkumbata

Happy Birthday, Jeni Kalkandjieva!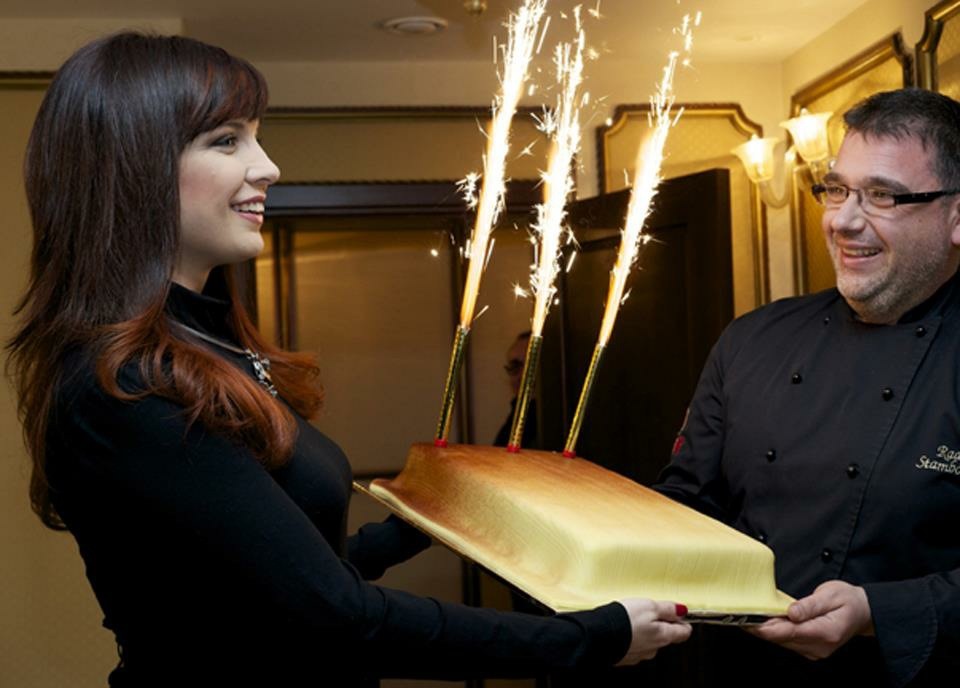 With Rumanetsa, Enchev and Hot Chocolate
Save
Save