You will have a party, wedding or a celebration and want to have fun?
Gavrosh Gourmet offers a wide range of cocktails and beverages with freeze-dried fruits and chilled with dry ice in front of your eyes!
Choose Sangria, Mojito, Champagne, Pims or any other drink you like.
Served in containers according to the theme of the party – from crystal glasses to jars and bottles.
We will entertain you and make your guests happy!
The presence of smoke, drinks and beautiful women make all the feasts exciting!
Drinks can be served from the bar, by hand or by a production line!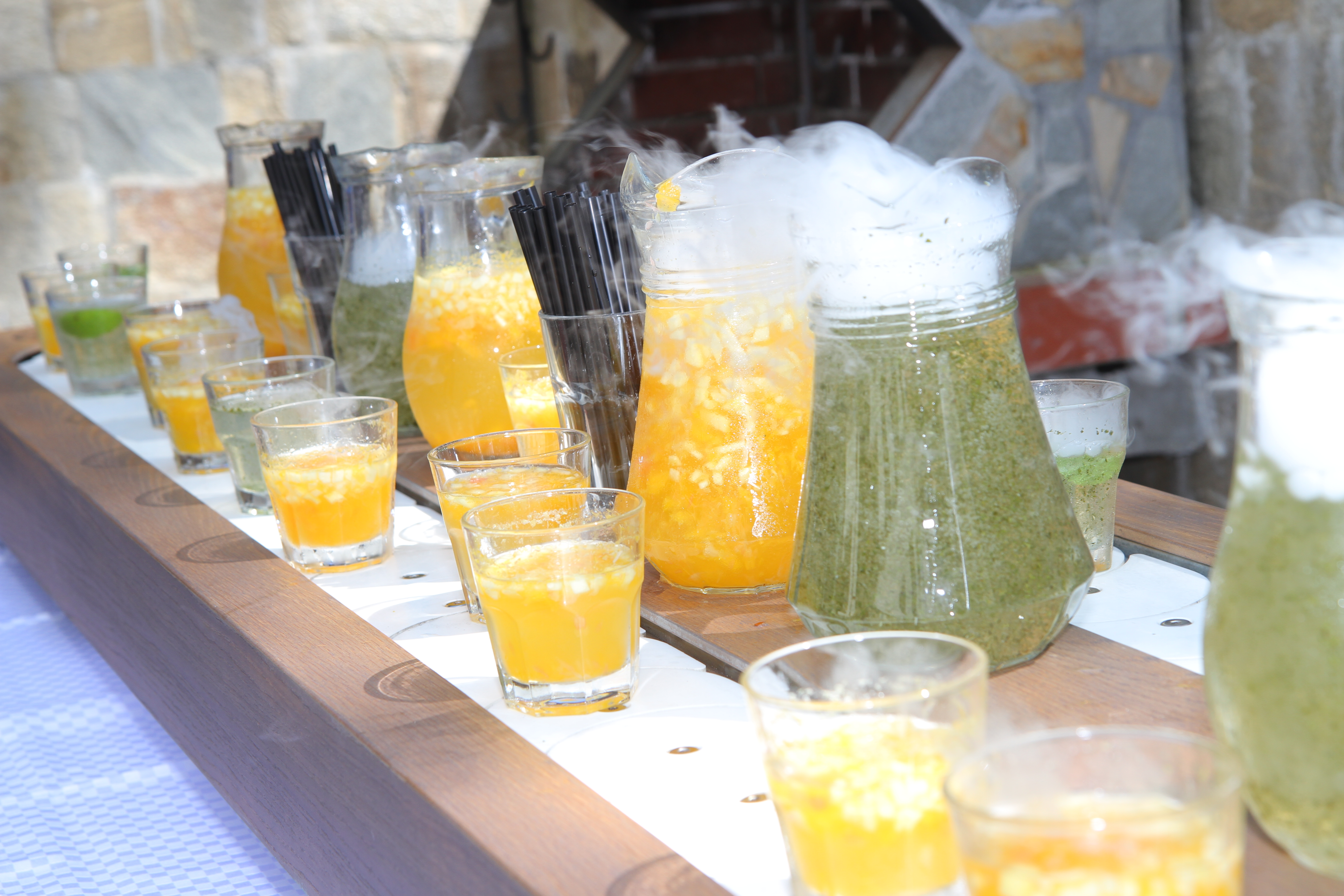 Save
Save
Save
Save
Save